✓ No hidden fee simple contract roll-off rentals
✓ Servicing Baton Rouge, LA and the region
✓ Get a quote now, call (225) 953-7653
✓ Customer friendly experienced staff
✓ Fastest service in Louisiana
✓ Join hundreds of satisfied customers
You might need a dumpster for a lot of different things
It could be used for home improvement projects, spring cleaning, gardening, roof repairs, and a lot of other things.
There is a dumpster size for everyone, no matter why they need one. You don't need to rent a 30 yard dumpster if you're just remodelling a small bathroom. This would be a very big job for something as simple as this.
Any size dumpster can be used at home. Unless more than one house uses it. But if you want to rent a dumpster for your own home, there are different sizes that will work. Before you read about the three most common trash sizes for homes, you should know what the rules are in Baton Rouge, LA, and what could happen if you don't follow them.
If your home doesn't have enough space for the size dumpster you need, you must get a permit to put it in a public place. But if the size you want will fit on your property, you won't have to worry about any other legal issues.
DUMPSTERS FOR 4 YARDS
The 4 yard dumpsters are great for small landscaping projects on smaller properties and spring cleaning in general. You might want to clean out your garage. Don't think that you have to rent a big dumpster. Even though bigger units give you more space, you don't need them for what you need. The best choice is 4 yards, unless everyone in the family agrees to clean out the whole house.
You can spend some time cleaning a certain part of your house and set up regular dumpster pickups. Imagine how much money you could save if you could rent a small, cheap dumpster for a month instead of a big one you could only afford for a week or two.
DUMPSTERS IN 6 YARDS
Upgrade to a 6 yard dumpster if you think your spring cleaning will make a little more trash than usual. This is exactly what you need to remodel the kitchen or living room. Also, it's a good size if you want to clean out a lot of rooms at once.
If you want to get rid of all of your trash at home at once, a 6 yard dumpster is most likely the best choice. It can be frustrating to set aside two weekends to clean out your garage only to find that your dumpster is full on the first day.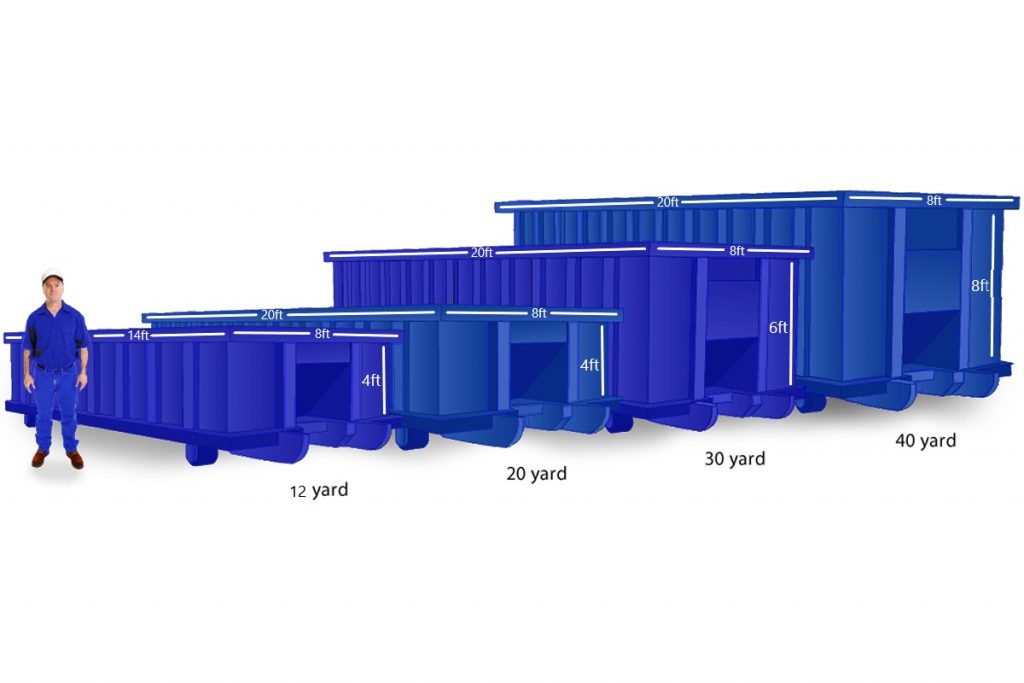 DUMPSTERS IN 10 YARDS
There are harder things to do than just cleaning out your garage. When it's time to fix your roof, a 6-yard dumpster won't be enough. Let's say you need to replace the whole thing. A 10 yard unit is the dumpster that roofing contractors use most often.
Contact us at (225) 953-7653 immediately.
So, this is the size of dumpster you need to rent if the contractor you hired to clean up the mess doesn't already have one. With a dumpster, it may be much easier and faster to clean up or do home improvements. When you rent a dumpster, it's important to know how big it is. Having too much or too little space could cause a lot of problems.
Are you looking for a company in the Baton Rouge, LA area that rents dumpsters and takes care of trash?
✓ No hidden fee simple contract roll-off rentals
✓ Servicing Baton Rouge, LA and the region
✓ Get a quote now, call (225) 953-7653
✓ Customer friendly experienced staff
✓ Fastest service in Louisiana
✓ Join hundreds of satisfied customers